VONTAR i8 Wireless Keyboard Russian English Hebrew Version i8+ 2.4GHz  Air Mouse Touchpad Handheld for Android TV BOX  Mini PC
FEATURES

Wireless connection, smart & portable size
To enjoy PC Multi-media Entertainment at home
Convenient& efficient for Conference, Presentation & Lecturing
To share large TV and projector screen
Large PAD for handwrite

For backlit keyboard only FN+F2 to open and switch color of backlight!



SPECIFICATIONS

Measurements(L x W x H): 146.8 x 97.5 x 19 mm
Weight (grams): 110g
Operational Range: up to 3 meters
Transmit power: +5db Max
Operation current: <50mA
SUPPORT SYSTEM
Windows 2000.XP. Vista. Windows CE. Windows 7 Android
Mac OS X. Android 3.0
Linux (Debian-3.1. Redhat-9.0 Ubuntu-8.10 Fedora-7.0 tested)
​
Note: Every mini keyboard is not compatible to every Smart TV!
PACKAGE INCLUDES

1 x i8 Keyboard (no backlit or backlit depends on you choose)
1 x USB Receiver
1 x User Manual
Note:  No Battery Included!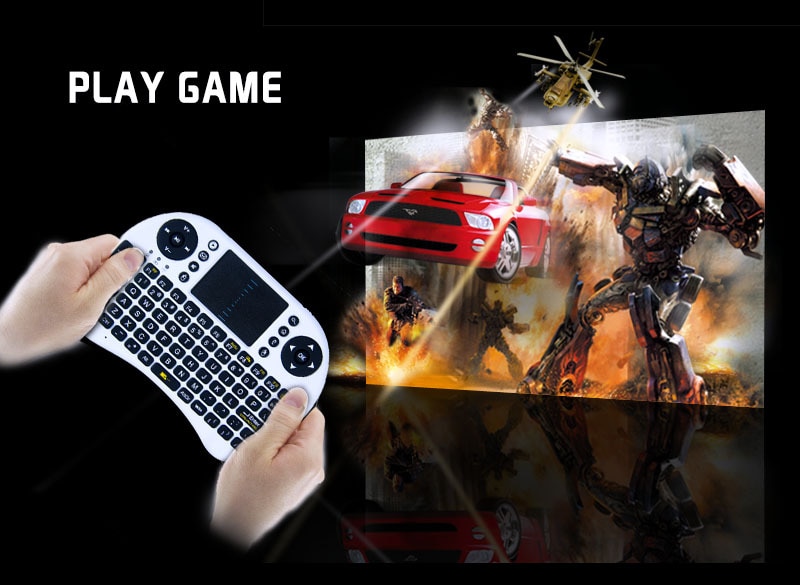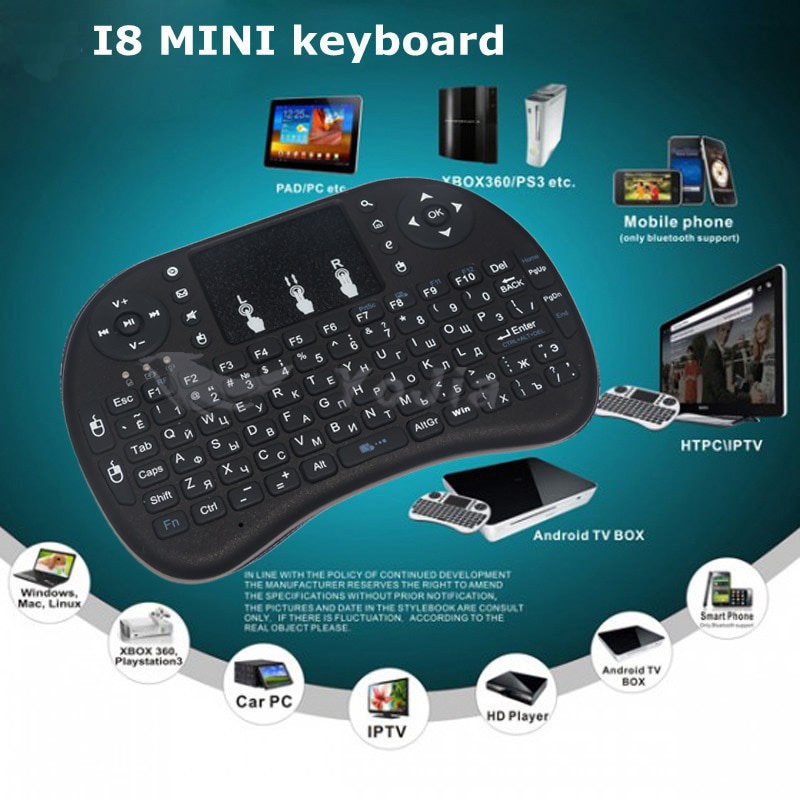 ENGLISH VERSION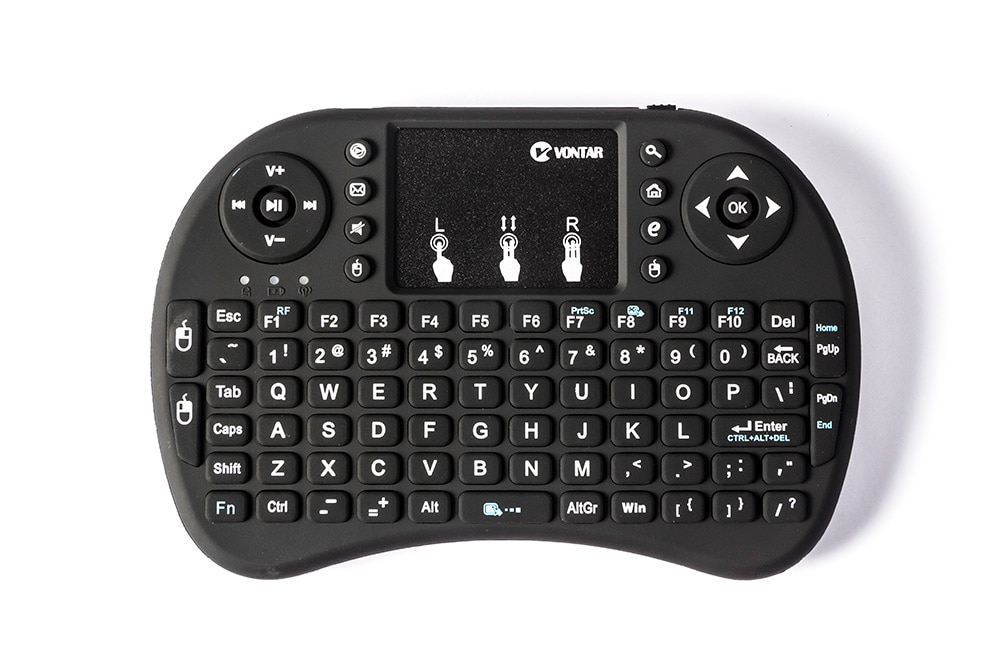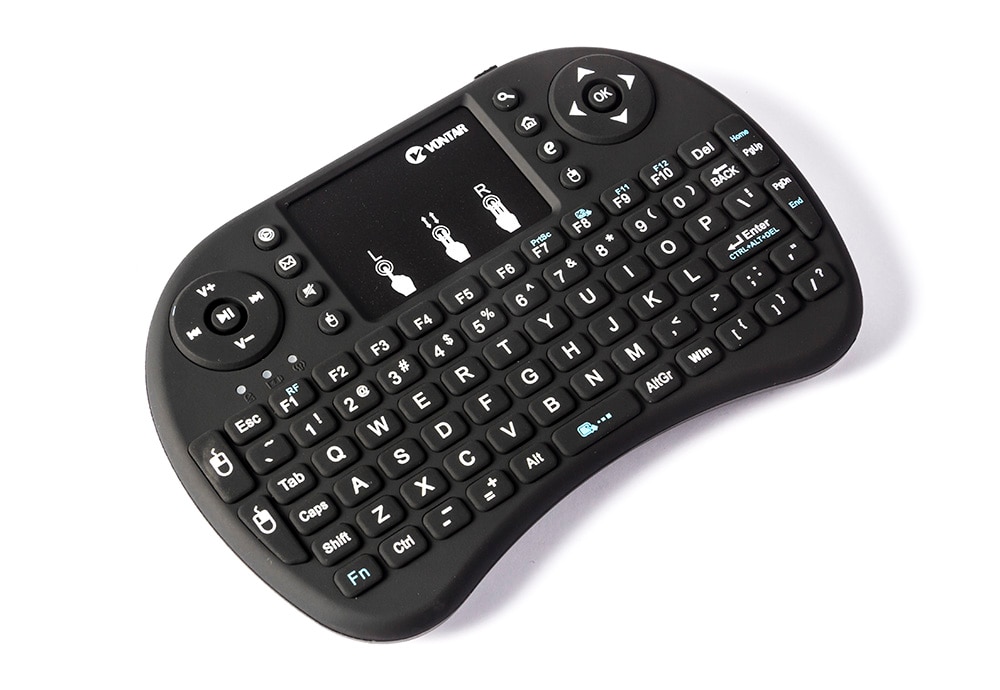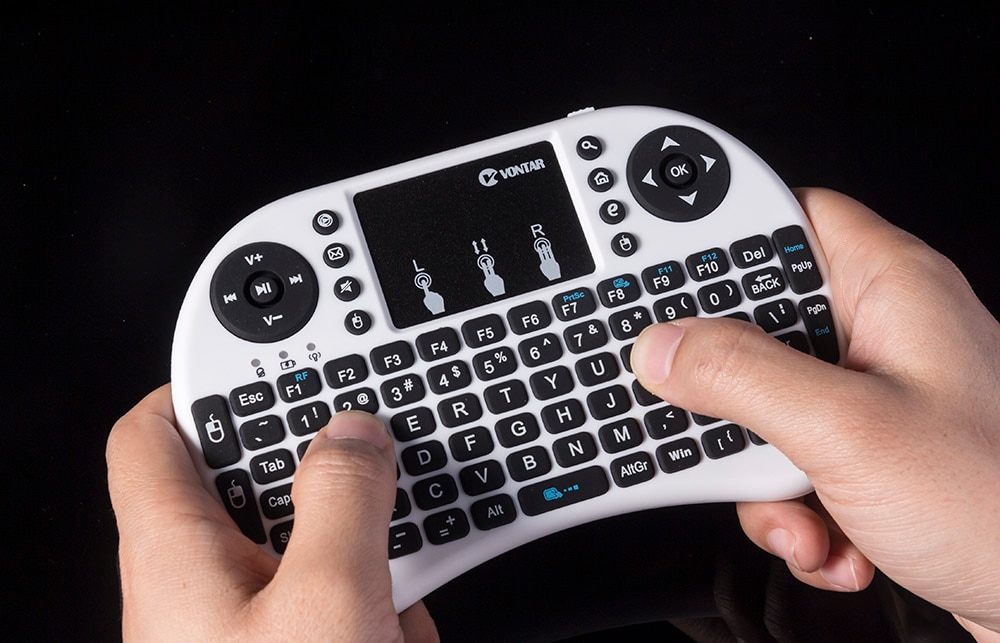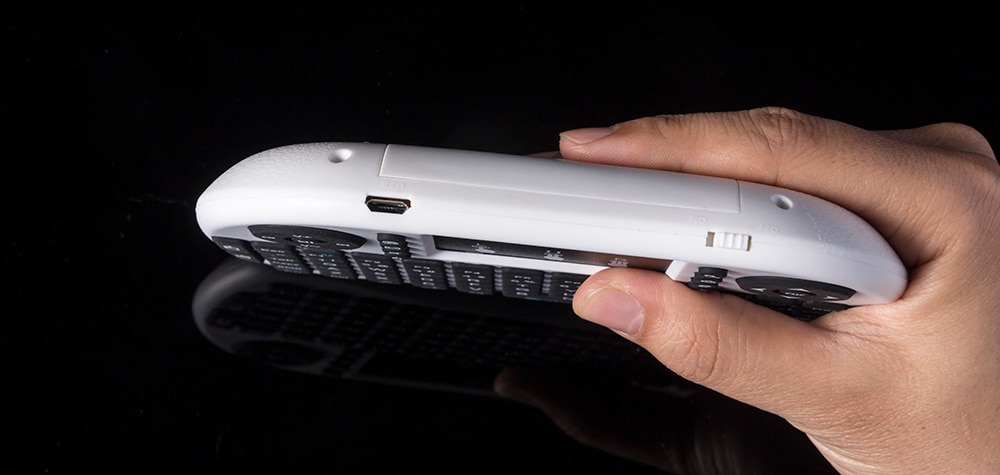 SPANISH VERSION